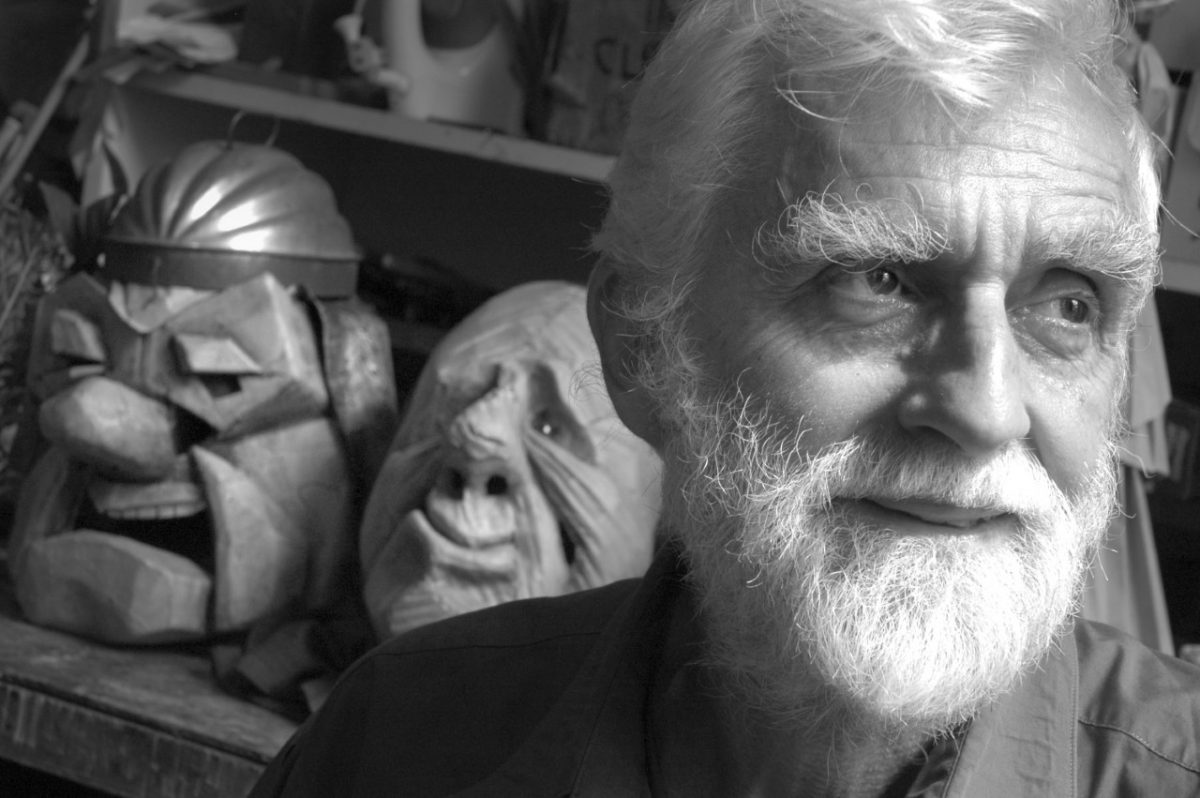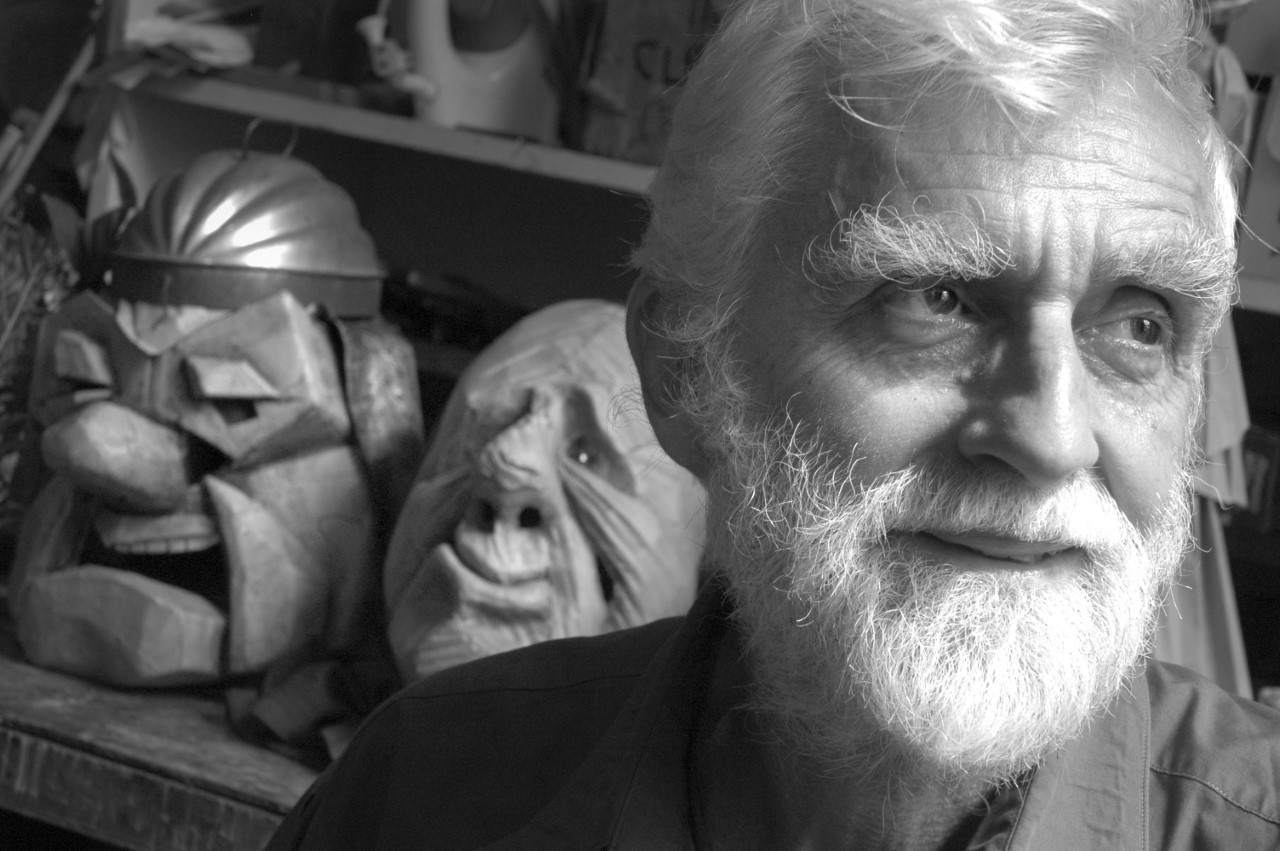 Myths, Legends, and Spectacle: Masks and Puppets of Ralph Lee
NOW EXTENDED THROUGH JULY 9, 2023
For over 60 years, Ralph Lee had created masks and puppets for wide-ranging theater and dance projects and public celebrations that highlight vital elements of the creatures, characters, demons or deities performed. This exhibit features a variety of masks, puppets, and giant figures from Ralph Lee's robust career as Artistic Director of the Mettawee River Theatre Company, as well as collaborations with dance and theater companies, such as the Erick Hawkins Dance Company, The Repertory Theatre of Lincoln Center, and Jean Erdman's Theater of the Open Eye. The exhibit includes masks and giant figures that appeared in the Greenwich Village Halloween Parade, co-founded and directed by Ralph Lee for its first 12 years. Throughout his work there are many references to times gone by, as well as expressions of our essential connection with the natural world.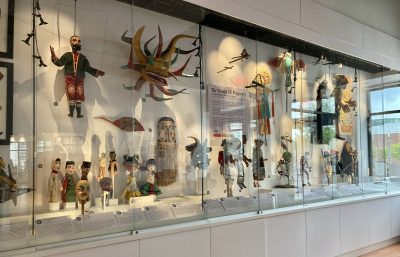 The World of Puppetry: From The Collections of the Ballard Institute
This is a permanent exhibit from the Ballard Institute's collection that includes puppets from all over the world to show the global scope of the artform. It moves geographically from right to left moving from Asia, to Europe, and ending with puppets from the US.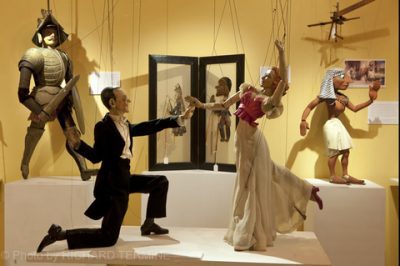 The Kinetic Life of the Puppet: Photography of Richard Termine
On display in the back hallway gallery, this exhibit highlights the work of UConn Puppet Arts alumnus Richard Termine, a Brooklyn-based photographer and puppeteer who is renowned for his performing arts photography for Sesame Street, The New York Times, Lincoln Center, Cirque du Soleil, the Brooklyn Academy of Music, and the Jim Henson Foundation.