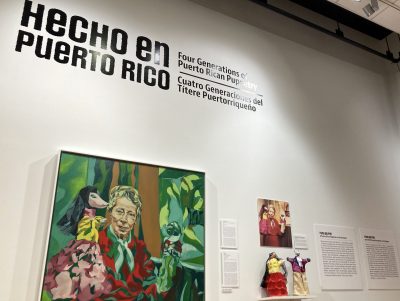 Hecho en Puerto Rico: Four Generations of Puerto Rican Puppetry
On display through June 11, 2022
Hecho en Puerto Rico invites the spectator to discover over fifty years of puppet productivity, by four distinct generations of builders and performers in and from Puerto Rico. Although puppetry first appeared on the island of Puerto Rico in the 19th century, this exhibit is divided into four periods of creation from the 1960s to current times, demonstrating a shift in focus from purely educational content, to culturally and politically relevant themes, to a focus on adult audiences, and now into the current generation of emerging puppeteers. A young but thriving puppet movement, despite economic and political turmoil as well as natural disasters, Puerto Rican puppetry continues to evolve and grow.  Learn more here.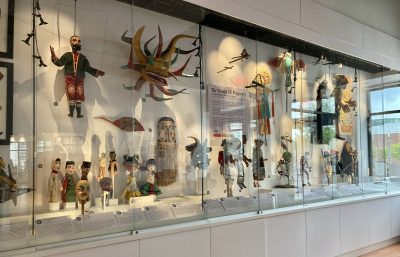 The World of Puppetry: From The Collections of the Ballard Institute
This is a permanent exhibit from the Ballard Institute's collection that includes puppets from all over the world to show the global scope of the artform. It moves geographically from right to left moving from Asia, to Europe, and ending with puppets from the US.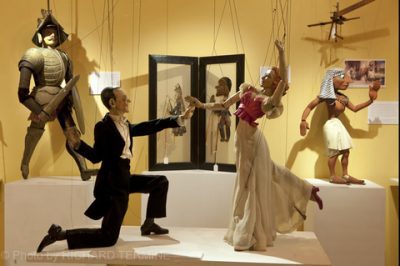 The Kinetic Life of the Puppet: Photography of Richard Termine
On display in the back hallway gallery, this exhibit highlights the work of UConn Puppet Arts alumnus Richard Termine, a Brooklyn-based photographer and puppeteer who is renowned for his performing arts photography for Sesame Street, The New York Times, Lincoln Center, Cirque du Soleil, the Brooklyn Academy of Music, and the Jim Henson Foundation.