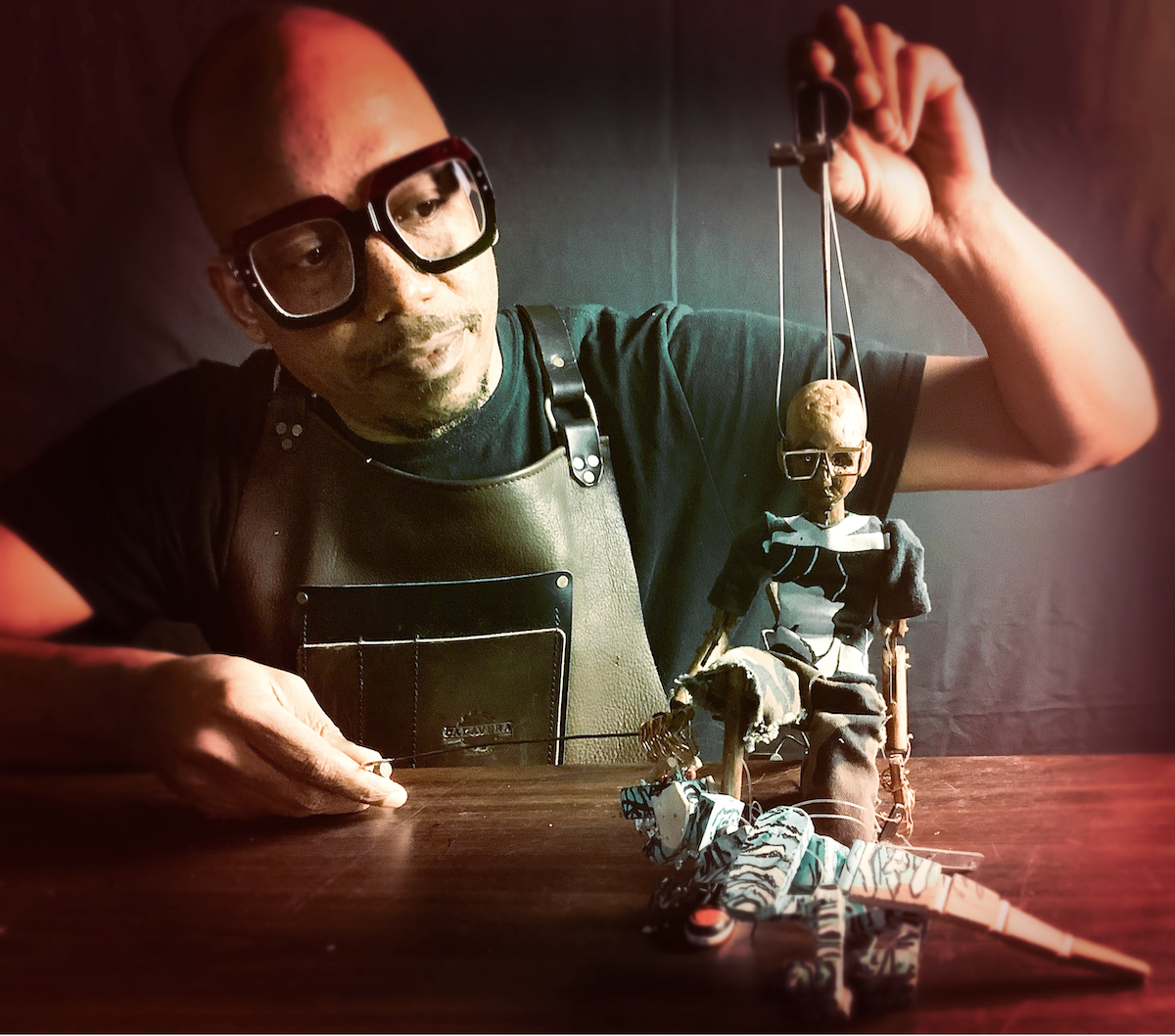 Jeghetto's Variety Show is an action-packed performance featuring Jeghetto's unique style of finely crafted and ingeniously engineered cardboard puppets. This show is for all ages. The show runtime is approximately 30 minutes. Jeghetto is a self-taught master builder and puppeteer residing in North Carolina. His puppets are abstract moving sculptures made of mostly found and recycled materials. He has received two grants from the Jim Henson Foundation prior to becoming a Foundation board member himself. Jeghetto has worked with Missy Elliott, Pharrell Williams, Alec Baldwin and Terence Nance; was a guest on The Steve Harvey Show and performed puppetry on The Voice and HBO's Random Acts of Flyness. Jeghetto performed and exhibited his work in the Ballard Institute's landmark Living Objects: African American Puppetry exhibition and festival in 2018 and 2019. To learn more about Jeghetto, visit jeghetto.com.
Ticket Prices: Adults: $12; Members/Seniors: $10; Students: $8; Kids: $6 (12 years and under).
Tickets can be purchased in advance at the Ballard Institute and Museum of Puppetry, by calling 860-486-8580, or online at bimp.ticketleap.com. There will be open seating.