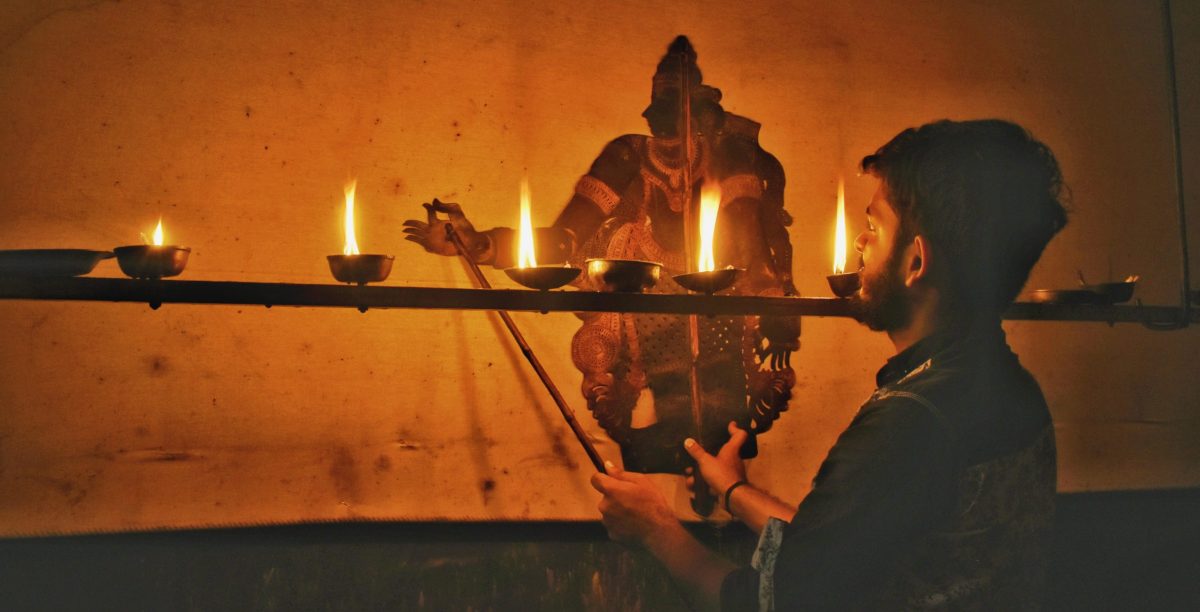 In conjunction with its current exhibition Tradition and Revolution in Indian Shadow Puppetry, the Ballard Institute and Museum of Puppetry at the University of Connecticut will present A Celebration of Indian Performing Arts, to showcase the talents of local and UConn Indian artists, including dancer Layavinyasa, drummer Gopi Krishnan, and UConn Sanskriti. The performances will take place on Friday, November 10 at 6:30 p.m. in the Ballard Institute Theater, located at 1 Royce Circle in Downtown Storrs. 
A Celebration of Indian Performing Arts will be hosted by Tradition and Revolution exhibition curator and 12th-generation shadow puppeteer Rahul Koonathara, a UConn Literatures, Cultures, and Languages graduate student. The evening will feature puppetry, music, and dance by UConn and local Indian artists including acclaimed Kuchipudi dancer Layavinyasa; Gopi Krishnan and his ensemble of Melam drummers; UConn Sanskriti, a student cultural organization celebrating classical Indian art forms; and more! The performances will run approximately 60 minutes. Afterwards, enjoy refreshments and henna by Khushbu Dulani and Anshita Suyal! 
Admission is free. Limited seating is available, so reservations are required: bimp.ticketleap.com/cipa.
Tickets can be reserved in advance at the Ballard Institute and Museum of Puppetry, by calling 860-486-8580, or online at bimp.ticketleap.com. There will be open seating and no reservations. Visitors can park in the Storrs Center Garage located at 33 Royce Circle. For more information about these performances or if you require accommodation to attend this event, please contact Ballard Institute staff at 860-486-8580 or bimp@uconn.edu.