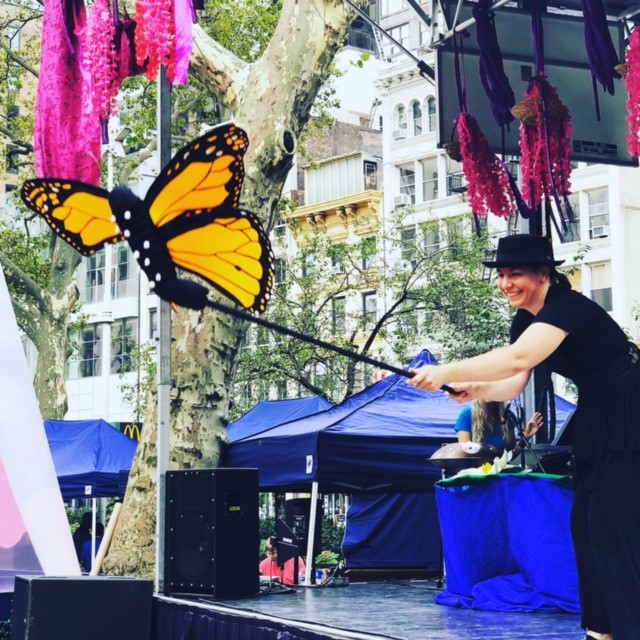 As part of its 2023 Summertime Saturday Puppet Show Series, the Ballard Institute will present Marvelous Metamorphoses by Connecticut-based Sova Dance & Puppet Theater on July 8 at 11 a.m. ET in Betsy Paterson Square in Downtown Storrs.
Bring the family to an engaging Sova Dance & Puppet Theater performance that brings nature's cycles to life through song, dance and the art of puppetry. Celebrate beautiful transformations in our world and the ecological health of our planet! Caterpillar to butterfly, polliwog to frog, and more! Performers dance and sing their way through these cycles and celebrate ecological health on our planet. 
Sova Dance & Puppet Theater celebrates humanity and the environment by engaging audiences with live performance, communicating that which cannot be described in words, and making art accessible to communities around the globe. Learn more about Sova Dance & Puppet Theater at sovatheater.com.
Due to generous support during our 2023 UConn Gives campaign, admission is free, but donations are encouraged. Reservations are not required. Chairs will not be provided, and audience members are encouraged to bring their own blankets and seating. Seating space will be first come, first served. In the event of inclement weather, the show will be rescheduled for Sunday, July 9 at 11 a.m. ET. This performance is co-sponsored by the Mansfield Downtown Partnership.