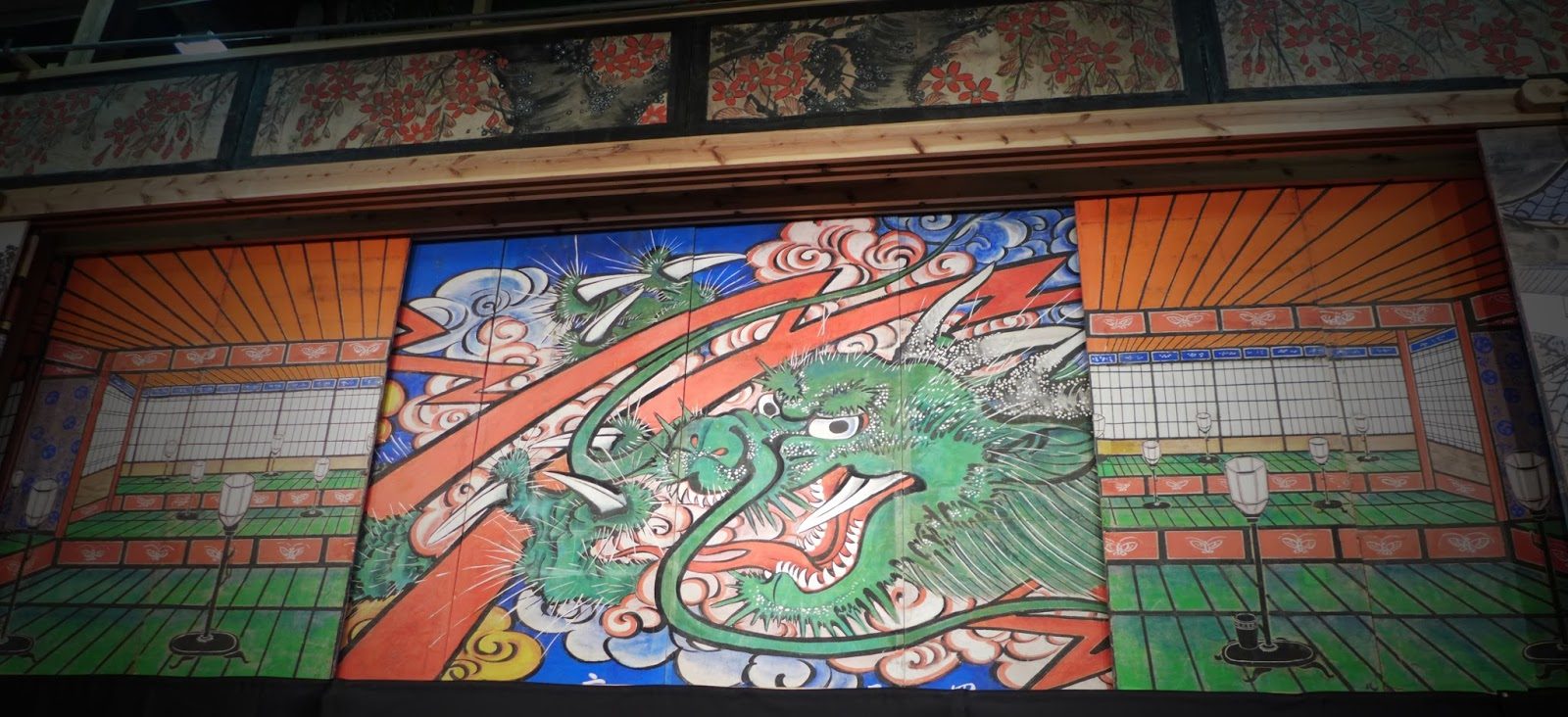 As its final 2022 Fall Puppet Forum Series, the Ballard Institute and Museum of Puppetry at the University of Connecticut will host Topics in Japanese Puppetry moderated by Dr. Claudia Orenstein, with panelists Dr. Mari Boyd, Dr. Yoko Yamaguchi, and filmmaker Zach Dorn, on Tuesday, Dec. 6 at 7 p.m. ET. This forum will include a pre-recorded discussion followed by a live Q and A with the audience and will take place on Zoom (registration required) and Facebook Live and will be available afterwards on the Ballard Institute's Facebook page and YouTube Channel. 
Japanese puppetry is a diverse field that goes beyond the well-known bunraku tradition. Guests will present their current research related to Japanese puppetry including the influence of German modernism on the development of puppetry in twentieth-century Japan, the contemporary and traditional work of Youkiza marionette theater as a new generation prepares to take over, and Japan's tradition of fusuma, shifting painted screen performances. Pre-recorded presentations will be followed by further live discussion on related topics and Q and A with the audience. This forum is co-sponsored by the UConn Asian American Cultural Center and Asian and Asian American Studies Institute.
ABOUT THE SPEAKERS
Moderator – Claudia Orenstein, Theatre Professor at Hunter College and the Graduate Center, CUNY, has spent nearly two decades writing on contemporary and traditional puppetry in the US and Asia. Recent publications include the co-edited volumes Women and Puppetry: Critical and Historical Investigations and The Routledge Companion to Puppetry and Material Performance. She worked as dramaturg on Tom Lee and kuruma ningyō master Nishikawa  Koryū V's Shank's Mare. She is a Board Member of UNIMA-USA and Associate Editor of Asian Theatre Journal. Current book projects are Reading the Puppet Stage: Reflections on Dramaturgy and Performing Objects and a two-volume co-edited anthology with Tim Cusack, Puppet and Spirit: Ritual, Religion, and Performing Objects. She received a 2021-22 Fulbright Research Fellowship for research on ritual puppetry in Japan.
Mari Boyd is Professor Emeritus at Sophia University, Tokyo and a researcher and translator of modern Japanese theatre including material performance. Mari Boyd is the author of The Aesthetics of Quietude: Ota Shogo and the Theatre of Divestiture (Sophia University Press, 2006) and Japanese Contemporary Objects, Manipulators, and Actors in Performance (Sophia University Press, 2020). She has contributed numerous articles to Japanese- and English-language theatre periodicals and books, such as "Modern Meta-patterns" in A History of Japanese Theater (Cambridge University Press, 2016). As translator, contributed to the 10-volume Half a Century of Japanese Theatre series (Kinokuniya, 1999-2008) and is on the editorial committee for the ENGEKI: Japanese Theatre in the New Millennium anthology series (Japan Playwrights Association, 2016-). She is also an editor of e-Journal (Japan Society of Theatre Research).
Zach Dorn is a filmmaker, performing artist, and writer. Dorn's multimedia puppet performances and stop-motion films have premiered at Ars Nova (New York), St. Ann's Warehouse (New York), REDCAT (Los Angeles), and The Toronto International Film Festival. In 2016, Dorn was selected as an inaugural Julie Taymor World Theater Fellow and spent one year studying the use of automata in festival performance. While in Tokyo, he apprenticed under psychoanalyst turned experimental theatre director, Kuro Tanino. In 2022, Dorn expanded his research into Japanese sliding panel theater, fusuma karakuri, on the island of Tokushima as an Ishibashi Foundation /  Japan  Foundation  Fellow for Research on Japanese  Art. Dorn received his MFA in Experimental Animation from Calarts in 2021 and is currently developing a new puppet performance in collaboration with the experimental musician Aron Dahl and the Norwegian Arts Council.
Yoko Yamaguchi is Research Fellow of the Japan Society for the Promotion of Science, and Lecturer at Waseda University. She also serves on the editorial board of the Japan Unima Yearbook and is an international programmer of Puppet Theatre PUK, Tokyo. She earned her Ph.D. in Aesthetics from Tokyo University of the Arts in 2017, and received research fellowships from Klassik Stiftung in Weimar in 2019 and from Zentralinstitut für Kunstgeschichte in Munich in 2022.  Her current research focuses on the evolution of the discourse on puppet theater (ningyo-geki/ningyo-shibai) in Japan since the 1900s as well as the the formation of modern Japanese puppetry beginning in the 1920s under the influence of European puppetry.