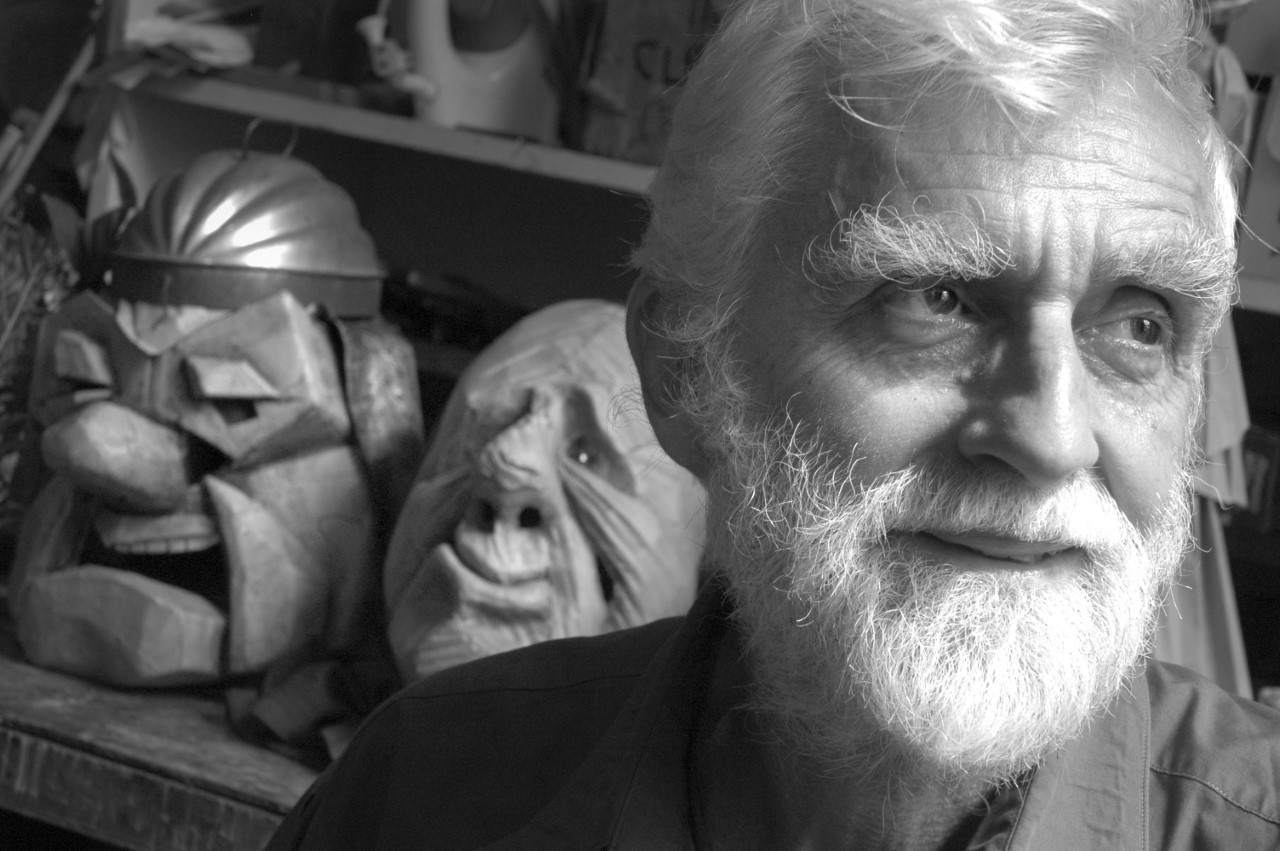 In response to an outpouring of interest in the work of puppeteer Ralph Lee, following his death on May 12, the Ballard Institute and Museum of Puppetry at the University of Connecticut has decided to extend its current exhibition Myths, Legends, and Spectacle: Masks and Puppets of Ralph Lee through July 9, 2023, so more people can see the work of this acknowledged puppet master.
For over 60 years, Ralph Lee created masks and puppets for wide-ranging theater and dance projects and public celebrations celebrating vital elements of the creatures, characters, demons or deities performed. Myths, Legends, and Spectacle features masks, puppets, and giant figures from Ralph Lee's robust career as Artistic Director of the Mettawee River Theatre Company, as well as his collaborations with dance and theater companies including Erick Hawkins Dance Company, the Repertory Theatre of Lincoln Center, and Jean Erdman's Theater of the Open Eye. The exhibition includes masks and giant figures that appeared in the Greenwich Village Halloween Parade, co-founded and directed by Ralph Lee for its first 12 years. Lee's work is marked by deep connections to global myths and legends, and expressions of our essential connection to the natural world.
Learn more about Ralph Lee's life and career in this New York Times obituary.
This exhibition will now close on Sunday, July 9. The Ballard Institute will be closed through Aug. 4 for the installation of our new exhibit, Tradition and Revolution in Indian Shadow Puppetry, curated by Rahul Koonathara, which will open on Aug. 4 at 4:30 p.m.