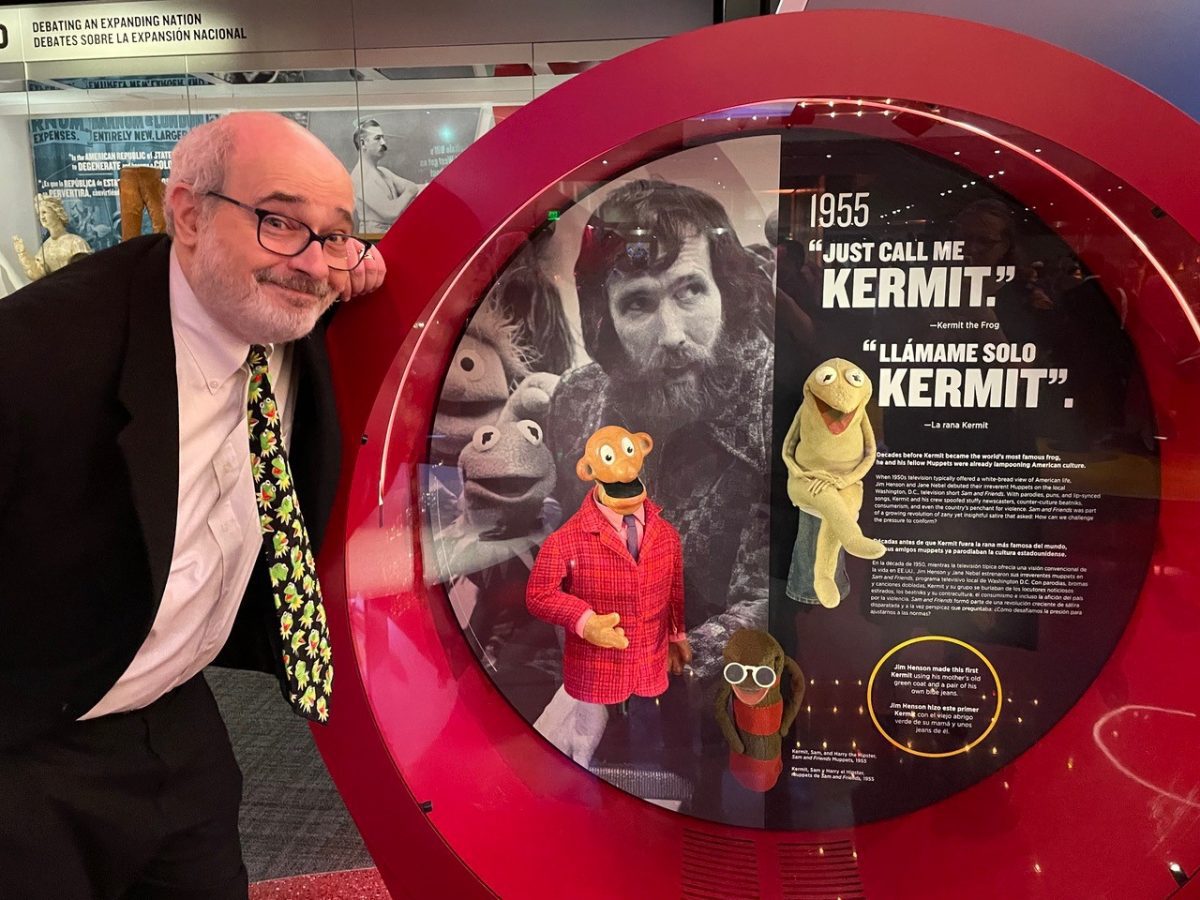 As part of the 2023 Spring Puppet Forum Series, the Ballard Institute and Museum of Puppetry is pleased to host author and Jim Henson Society President Craig Shemin in a discussion of his new book, Sam and Friends: The Story of Jim Henson's First Television Show, on Wednesday, March 29, 2023 at 7 p.m. in the Ballard Institute Theater, located at 1 Royce Circle in Downtown Storrs. This forum will also be broadcast via Ballard Institute Facebook Live (facebook.com/BallardInstitute). 
Years before Sesame Street and The Muppet Show, Jim Henson began his television career while a student in the Washington, D.C. area. Alongside performing partner Jane Nebel (who would become his wife), Jim introduced Kermit and the Muppets to local viewers in a daily five-minute show which became a sensation and also led to a series of popular commercials — all before Jim graduated from college. Former Henson staff writer and current President of The Jim Henson Legacy Craig Shemin explores this early Henson history in his book Sam and Friends: The Story of Jim Henson's First Television Show. In this forum, Craig will discuss Jim and Jane Henson's early television work as well as his research and writing process in bringing the story to life in print. Rare surviving Sam and Friends footage and new high-definition scans of early Henson commercials will be shown, as well as recently uncovered photos from the Jim Henson Company Archives and a re-creation of the show's final episode made from its surviving audio track. Craig's presentation will be followed by a book signing (books will be available for sale from the Barnes & Noble at UConn store).
Admission to this event is free (donations greatly appreciated!), and refreshments will be served. For more information or if you require accommodation to attend a forum, please contact Ballard Institute staff at 860.486.8580 or bimp@uconn.edu. 
---