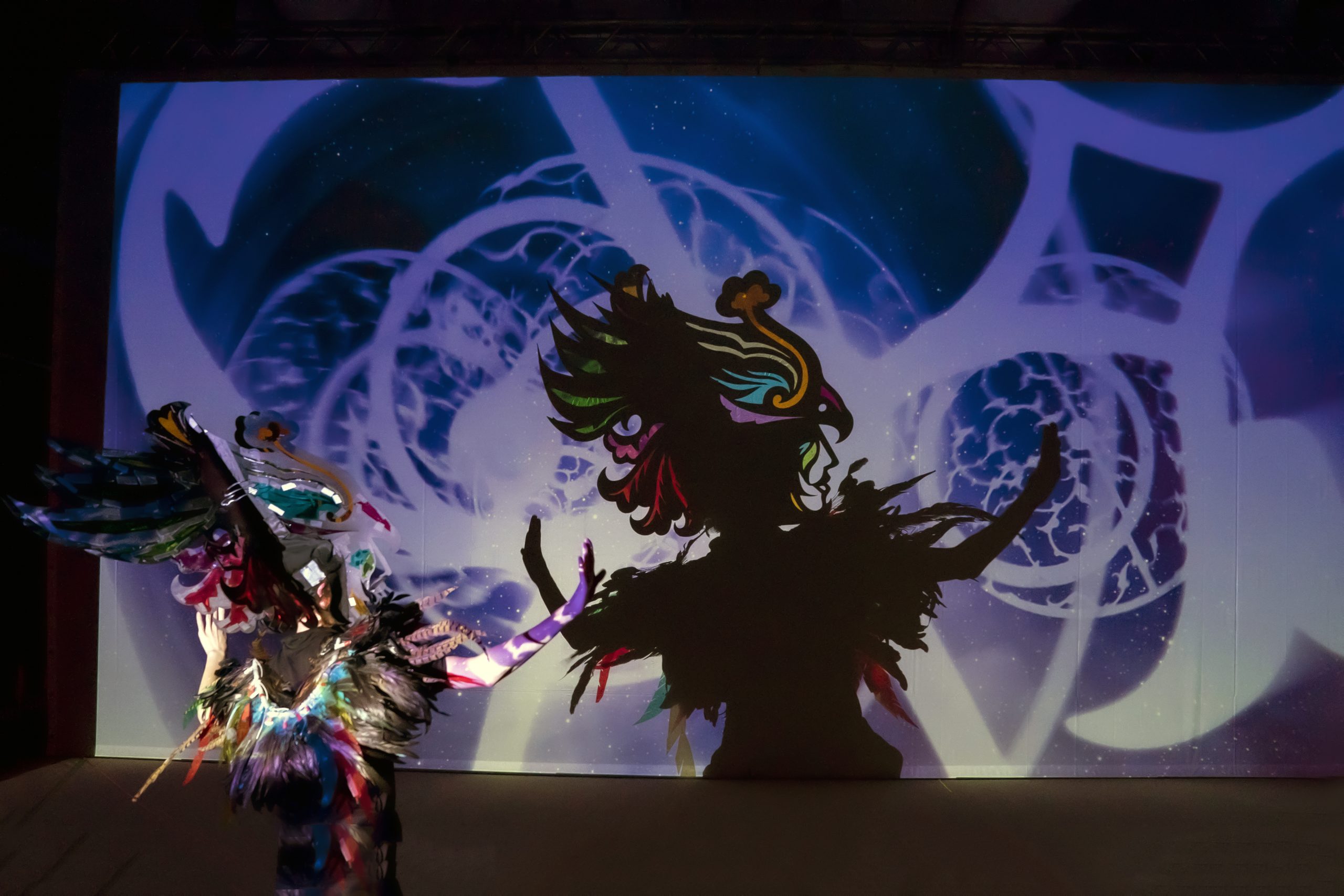 To kick off its 2023 Fall Puppet Forum Series, the Ballard Institute and Museum of Puppetry is pleased to host Shadow Puppetry and Digital Animation on Monday, Sept. 18, 2023 at 7 p.m. in the Ballard Institute Theater, located at 1 Royce Circle in Downtown Storrs. The forum features Song of the North director Hamid Rahmanian and UConn alumni now performing as puppeteers in the production. It will also be broadcast via Ballard Institute Facebook Live (facebook.com/BallardInstitute). 
In conjunction with the performance of his latest production, Song of the North, at UConn's Jorgensen Center for the Performing Arts, designer and director Hamid Rahmanian will join puppeteer cast members Esme Roszel, Ray Dondero, and Harrison Greene (all UConn alumni) and Ballard Institute director John Bell in a discussion about the innovative combinations of live and digital puppetry which Rahmanian and his colleagues have developed. Rahmanian's initial interests in illustration and graphic arts shifted to theater, and his ground-breaking work with shadows and digital media to create numerous theater productions, including the UNIMA-USA award-winning Feathers of Fire (2016). Together with company members he will discuss how the design, construction, and performance of Song of the North came about. Song of the North will be performed on Thursday, Sept. 21 at 7:30 p.m. at Jorgensen Center for the Performing Arts. Tickets are now on sale. This forum is co-sponsored by Jorgensen Center for the Performing Arts. To learn more about this forum, visit bimp.uconn.edu/2023/08/22/rahmanian-forum/.
Admission to this event is free (donations greatly appreciated!), and refreshments will be served. For more information or if you require accommodation to attend a forum, please contact Ballard Institute staff at 860.486.8580 or bimp@uconn.edu. 
---