The Ballard Institute is excited to present its 2023 Summertime Saturday Puppet Show Series with free, family-friendly puppet shows on four consecutive Saturdays in July at 11 a.m. on Betsy Paterson Square in downtown Storrs. These performances are co-sponsored by the Mansfield Downtown Partnership.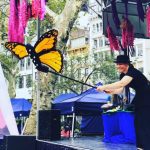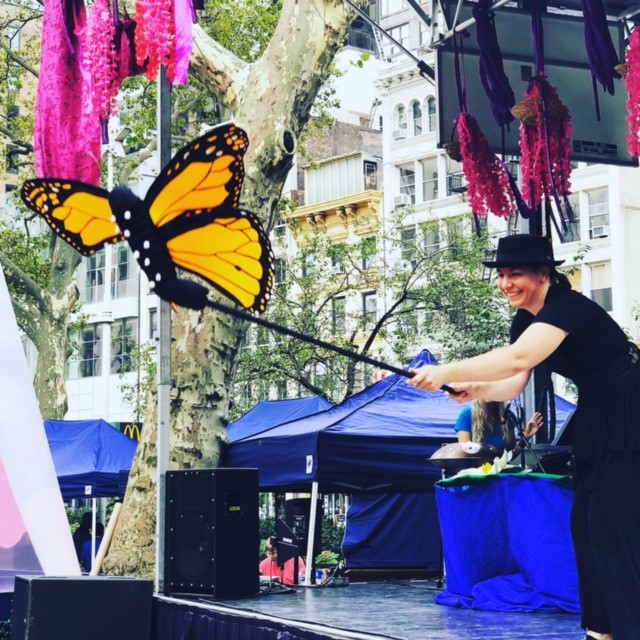 July 8: Marvelous Metamorphoses by Sova Dance & Puppet Theater (rain plan: July 9 in Betsy Paterson Square)
Bring the family to an engaging Sova Dance & Puppet Theater performance that brings nature's cycles to life through song, dance and the art of puppetry. Performers dance and sing their way through these cycles and celebrate ecological health on our planet.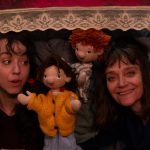 July 15: Oma by Sandglass Theater (rain plan: July 16 in Betsy Paterson Square)
This new family show is an intergenerational tale revolving around Grandma or "Oma." It is her birthday, and the family all gather around for one of Oma's stories, told with yarn. One character emerges from the tangle of wool and nearly ruins the party. But not to worry, all ends well at Oma's house.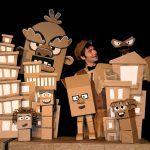 July 22: Cardboard Explosion! by Paper Heart Puppets (rain plan: July 23 in Betsy Paterson Square)
Cardboard Explosion! brings four original stories to life using nothing but cardboard and the power of your imagination. With help from the audience, puppeteer Brad Shur transforms simple cardboard shapes into elaborate puppet characters, then brings them to life right before your eyes.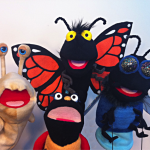 July 29: Bugaboo Revue by Talking Hands Theatre (rain plan: July 29 in Ballard Institute Theater)
Learn more about insects and why it's important to keep them alive. This show is crafted with multiple learning styles in mind to keep children engaged as they learn, with opportunities for the audience to sing, dance, and act out the life cycle of a butterfly! 
Due to generous support during our 2023 UConn Gives campaign, admission is free, but donations are encouraged. Reservations are not required. Chairs will not be provided, and audience members are encouraged to bring their own blankets and seating. Seating space will be first come, first served. If you require accommodation to attend this event, please contact Ballard Institute staff at 860.486.8580 or bimp@uconn.edu.